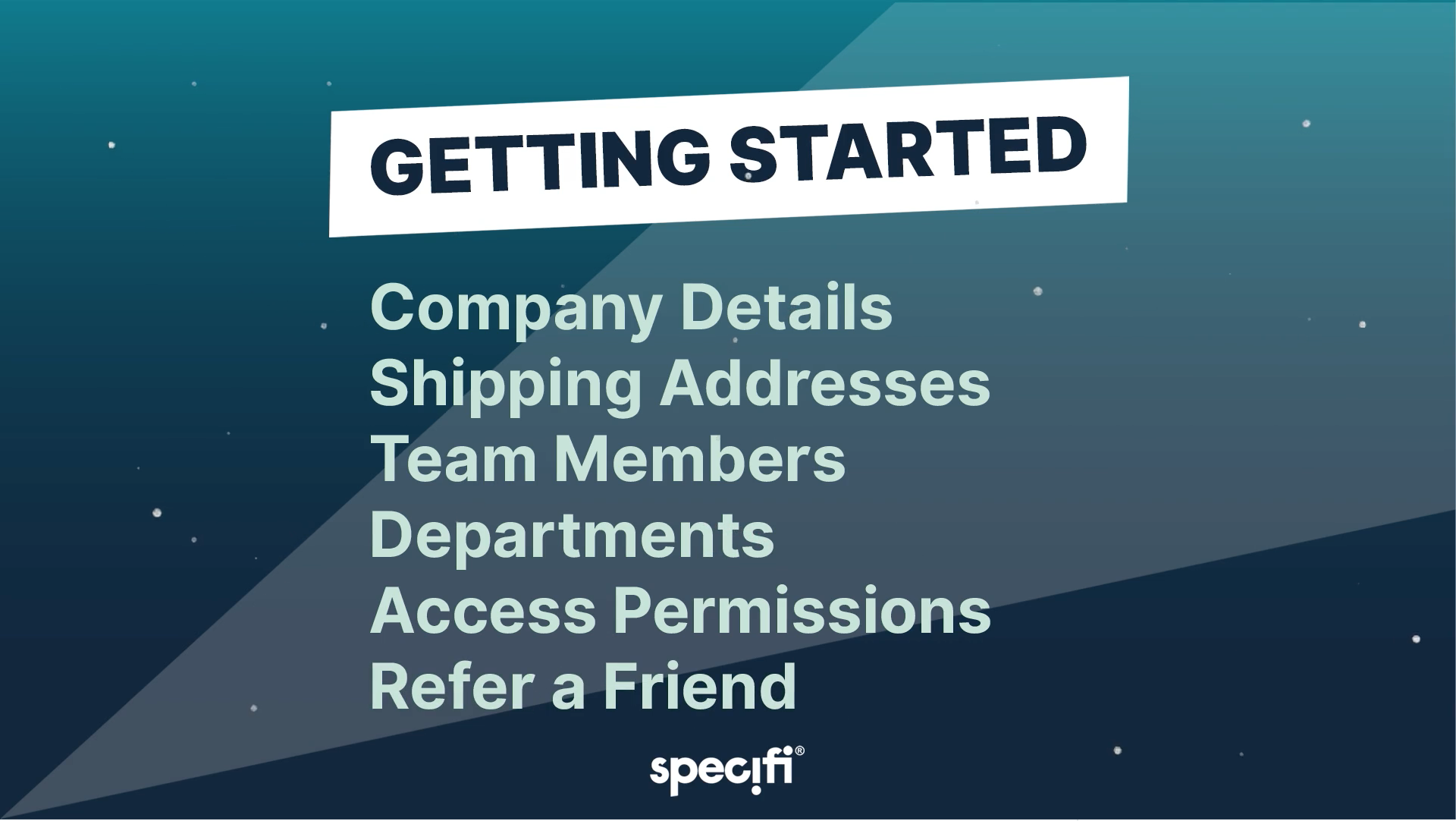 Getting Started
03:38
This is the first video in our Demo Video Series. This will show you how to set up your company. Learn how to add Company Details, Shipping Addresses, and Team Members. Plus create Departments, set Access Permissions, and how to Refer a friend to receive a discount for you and the friend.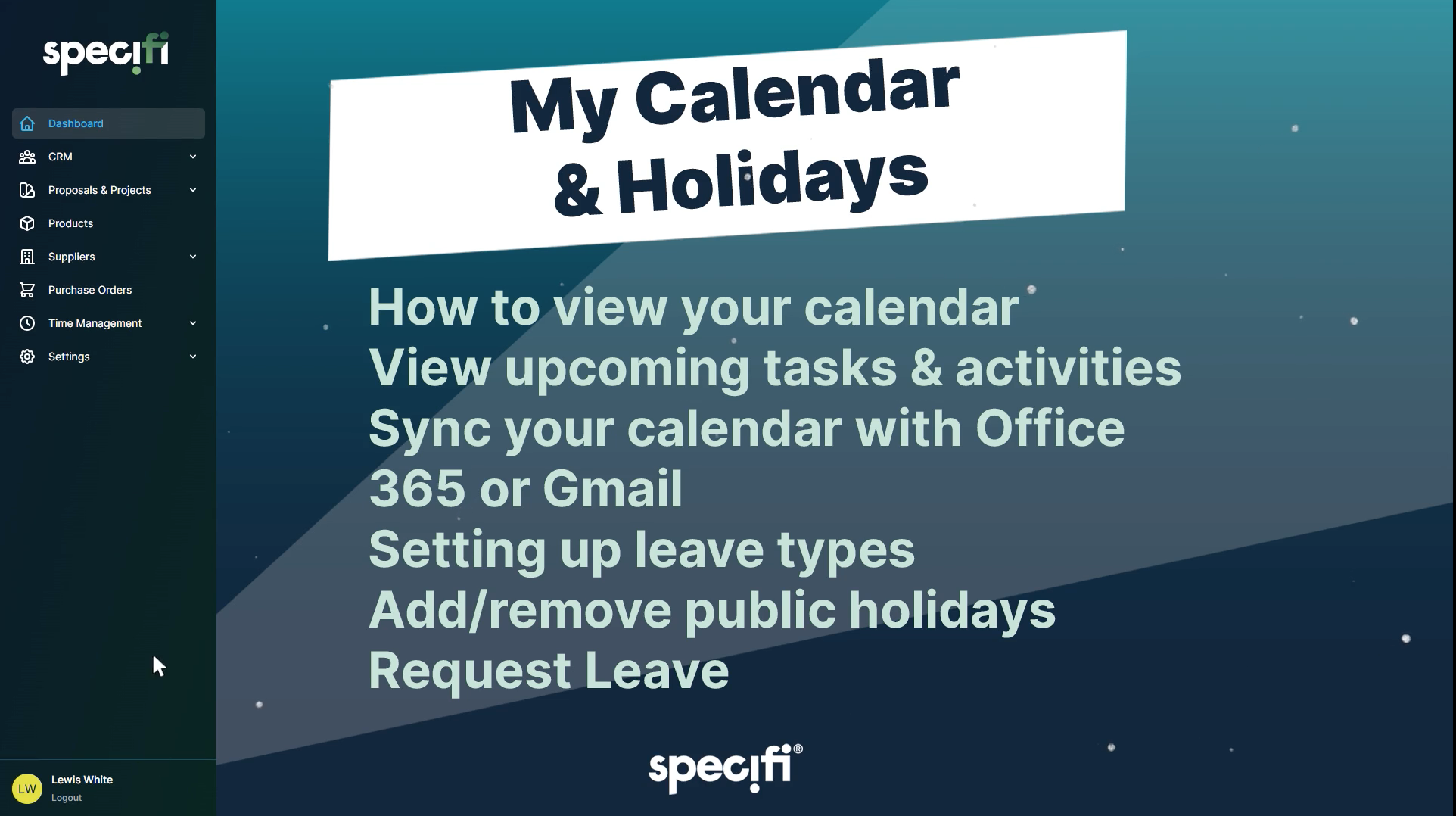 My Calendar & Holidays
06:34
Specifi can help you and your whole team be more organized in this video we look at setting up your Calendar and syncing it with Office 365 and G-suite. Learn how to view all upcoming tasks and activities. Plus, learn how the Holiday Booking System works.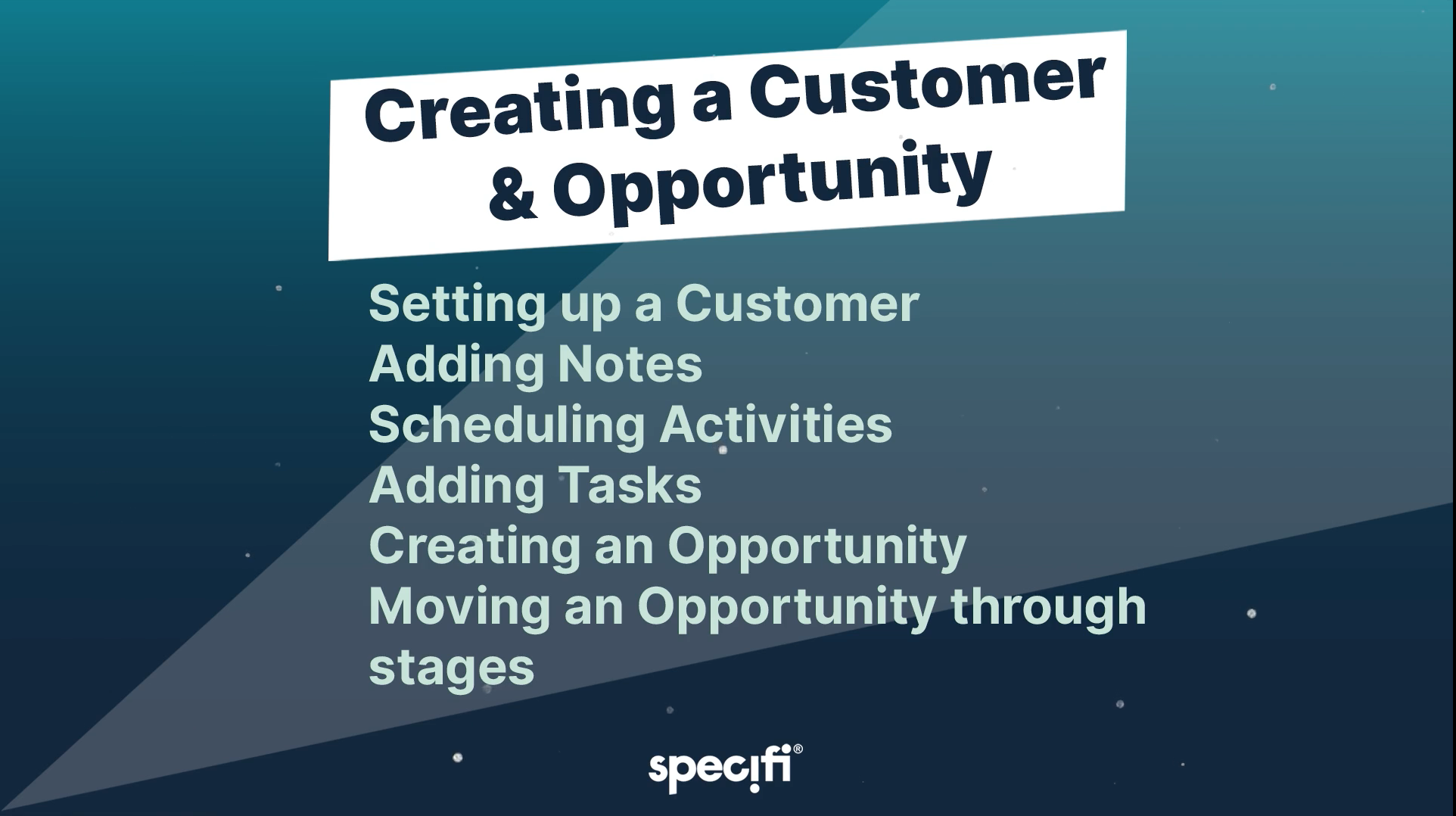 CRM
04:24
This video covers the CRM functionality within Specifi. How to set up a customer, add notes and tasks or activities. It also covers the Opportunities Tab which allows you to track leads and create stages in your sales funnel.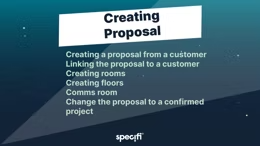 Creating a Proposal
05:42
Focusing on the system design aspect of Specifi, this video shows you how to create a Proposal. From creating rooms and floors to getting your Proposal accepted and into a confirmed Project.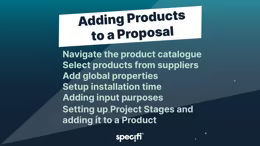 Adding Products to a Proposal
07:37
Find out how to add products to your proposals. We look at navigating the product catalogue as well as adding Global Properties to your products as they are specified in a system. In this video, you will also learn how to set up Project Stages.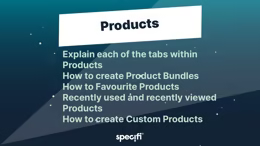 Products
06:08
This video explains how to navigate the Products tab and make it work for your company's needs. Make custom Products and add Favourites.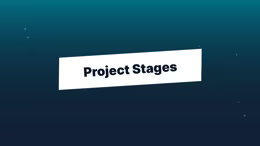 Project Stages
01:18
This short video will show you how to set up the Project Stages Tab on Specifi. These stages help you to be more organized but, you can also use them to order your products by stage. For example, if you would like to order everything you need for the first fix but not the other products you can assign them to one of your preconfigured stages.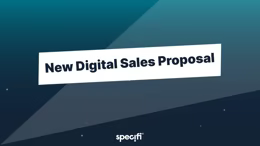 Digital Sales Proposal
02:51
This video is a quick look at how to use our Digital Sales Quotation Tool.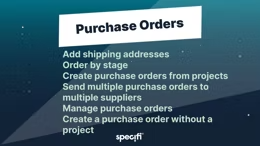 Order Products
08:21
That's right you can order products directly from Specifi. Watch this video to see how you can order by stage, create a purchase order from a project, send multiple purchase orders to multiple suppliers, manage your purchase orders, and how to order products without a project.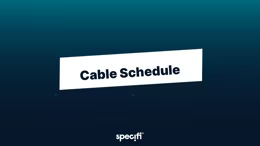 Cable Schedule
03:17
In this video, we will look at how to create a Cable Schedule on Specifi. Cable Schedules can be produced automatically after a little setup and save you heaps of time.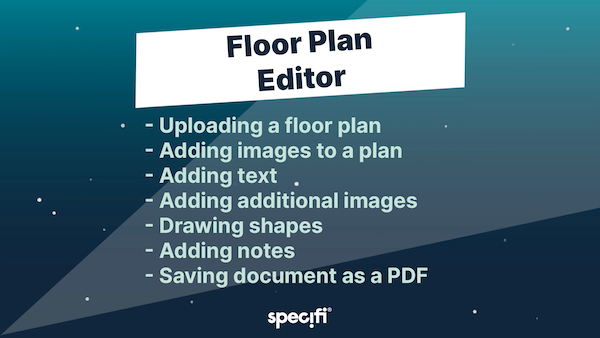 Floor Plan Editor
04:31
We will be taking a look at the Floor Plan Editing Tool. This tool allows you to upload existing architectural drawings of a property and add any notes or images of products you would like to show to the client or your business partners. It can be saved in a PDF format along with your company logo and all relevant details. Watch the video to learn how!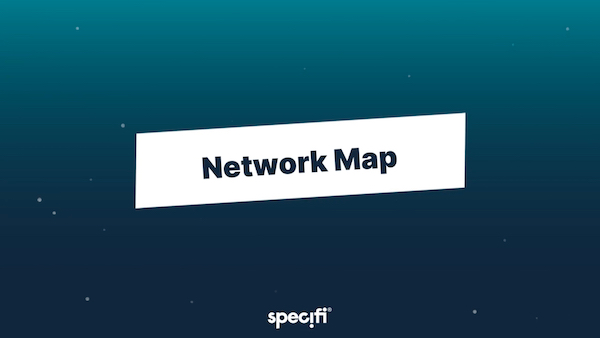 Network Map
02:20
In this video you will learn how you can easily generate a Network Map within Specifi as you build your system Once created, you can download the Network map in PDF or CSV format.